The Slaude is a major east-flowing river in the southern region where Holo and Lawrence begin their journey. Its width and slow current make it well suited for transportation, and its path through extensive areas of timber, wheat, and corn ensures frequent traffic. However, the Slaude's width also precludes the presence of shallows or the construction of bridges; ferries remain the only mode of crossing. Local legend credits the river's creation to the movements of a giant snake as it passed through the land.
Approximately midway along the river's path lies the port town of Pazzio.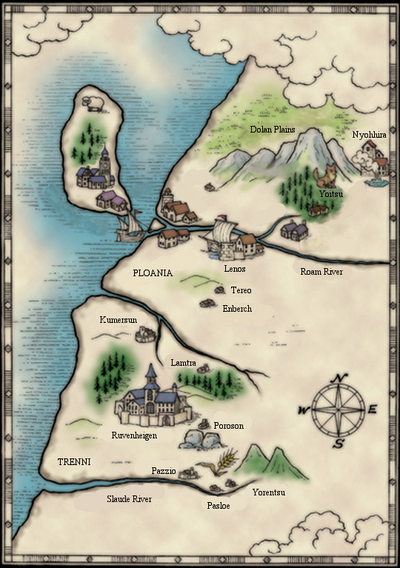 Ad blocker interference detected!
Wikia is a free-to-use site that makes money from advertising. We have a modified experience for viewers using ad blockers

Wikia is not accessible if you've made further modifications. Remove the custom ad blocker rule(s) and the page will load as expected.